14年教授香港人經驗
通過語言讓您感受我們的熱情!
塞萬提斯學院教學質素認證
獲得全球最負盛名及國際認可的西班牙語教學質素認證
專業老師團隊
全來自西班牙語系國家以西班牙語為母語的合資格及經驗豐富的專業老師
多媒體學習
除了面對面上課外,更可於課餘時間利用多媒體程式自我增值
用數字來認識SPANISH WORLD GROUP
最新貼文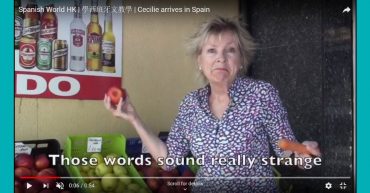 Learn Spanish in Mallorca with Cecilie!
Our friend Cecilie Gamst Berg brings a little bit of Hong Kong to her new home in Mallorca, Spain.  Join Cecilie as she progresses through the Spanish language while sinking into the Mallorcan culture!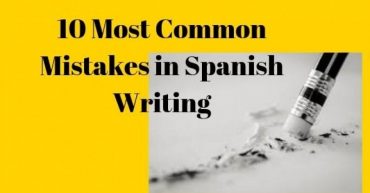 10 Writing Mistakes you Might be Making in Spanish
Those of us who share a love for languages, either Spanish or any other, we know that there are always difficulties when we are learning a new one. One of those discuss is related to written expression, which is what we are going to treat this time in our blog.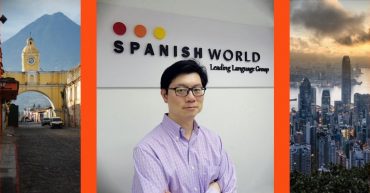 Michael Wong
Teens II 14-17
"The course was very good, the teacher explained everything clearly and it was out of my expectation. I would definitely come back for next time holiday to focus on IGCSE syllabus."

Polly Choi
Teens II 14-17
"Wow I've been studying here for 5 years already! Nice and energetic teachers, professional teaching, interactive classes… All motivating my learning of Spanish. I started with the travellers course before I took the regular courses. That's really fun to catch the phrases and have a taste of Spanish food while learning about the culture. I also took the private exam preparation classes for my DELE A2. It's a great help and I got more than a pass in all components, plus full marks in the speaking part. Now they have much more activities on Spanish learning and Spanish culture and I'm still learning there. That's really fantastic."

"Before 2016, I was a blank sheet knowing nothing about Spain and its culture. Thanks for the Spanish World, their passions are shown not only from their professionals but also their inner parts. They influence me a lot and they broaden my horizons! Learning is never on books only!"

Hazel and Austin Chow's parents
Kids I Age 6-7
"My son Austin (age 10) and daughter Hazel (age 6) has been studying in Spanish World for the past 2.5years. They immensely enjoyed the study every time they go to the lessons. What is amazing is they managed to learn and advance in Spanish while not having tons of homework. I truly believe it must be the well qualified teachers and education philosophy adopted by the school."

Denilson Jong
Teens II 14-17
"From the first day joining Spanish world until this one, it has been an exciting roller-coaster of events that has been an exotic ride. Ironic, how I don't really like roller-coasters literally. Anyhow, this whole entire process has been a major learning experience. It is only thanks to all of the marvelous teachers I have had educate me throughout the journey. The language can be fairly hard at times, but with enough devotion of time, brainpower and with some learning support from teachers I would be able to learn it and apply the certain aspect in my Spanish usage in the future. As of now, the language content and the things I learn have spiked incredibly in difficulty, however I believe that I can surpass these and be able to learn the Spanish accordingly and to further advance in my Spanish learning, and the experience of it."
合作伙伴