What do our students say?

Michael Wong
Teens II 14-17
"The course was very good, the teacher explained everything clearly and it was out of my expectation. I would definitely come back for next time holiday to focus on IGCSE syllabus."

Polly Choi
Teens II 14-17
"Wow I've been studying here for 5 years already! Nice and energetic teachers, professional teaching, interactive classes… All motivating my learning of Spanish."

"Before 2016, I was a blank sheet knowing nothing about Spain and its culture. Thanks for the Spanish World, their passions are shown not only from their professionals but also their inner parts. They influence me a lot and they broaden my horizons! Learning is never on books only!"

Chow Family
Kids I Age 6-7
"My son Austin (age 10) and daughter Hazel (age 6) has been studying in Spanish World for the past 2.5years. They immensely enjoyed the study every time they go to the lessons."

Denilson Jong
Teens II 14-17
"This whole entire process has been a major learning experience. It is only thanks to all of the marvelous teachers I have had educate me throughout the journey."
Read our Most Popular Posts:
A Note from our C.E.O.: Heavy Tennis Racquets
I learnt the different weights of racquets and the impact they would have in your game as a kid. The obvious premise is that the heavier a racquet is, the more power it can produce – but it also takes more strength to swing it.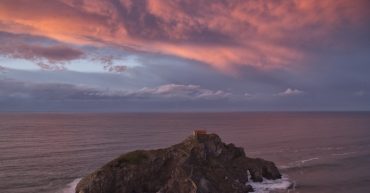 10 Reasons To Visit Bizkaia
Con la situación que tenemos en la actualidad debido al coronavirus y pasando tanto tiempo en casa, es normal que nuestra imaginación vuele y estemos planeando dónde viajar y qué lugares visitar cuando todo esto termine. Es por ello que hoy os invitamos a conocer Bizkaia, una provincia que pertenece a la región del País [...]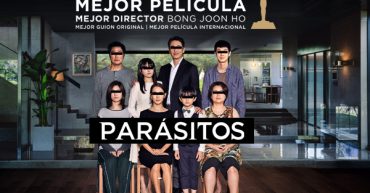 Why did Parasite's Success Benefit us All?
¿Por qué el éxito de Parasite nos beneficia a todos? Por si aún queda algún despistado que no ha oído hablar de Parasite o no conoce el éxito que ha cosechado, se trata de una película surcoreana que ha sido reconocida internacionalmente de mil y una formas, entre ellas con 4 Oscars. La cinta del [...]
GET IN TOUCH

WITH US

Our advisers are waiting to hear about your Spanish goals!  Ask us about a program or let's come up with a personalized learning plan today.