CORPORATE
Spanish opens a door to both European and American markets. Our Spanish for business and taylor-made courses for companies will bring you closer to the rest of the world.
SCHOOLS
More than 25 international and local schools including mother tongue programs. Experts in IB and IGCSE helping new generations get ready for the future.
CERTIFICATIONS
Only centre in Singapore providing DELE exams, the official Spanish language certificate by Cervantes acknowledged by companies and universities worldwide.
TRANSLATION & INTERPRETATION SERVICES
Have your documents translated and your meetings profesionally covered by our team of certified translators and interpreters.
CENTER ACHIEVEMENTS
Here you can review some statistics about our Education Center
RECENT POSTS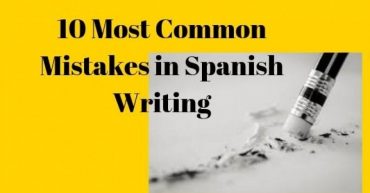 10 Most Common Mistakes in Spanish Writing
10 Most Common Mistakes in Spanish Writing June 13, 2019 Posted by: admin Category: General , 1 Comment (Scroll 👇 for Spanish) Those of us who share a love for languages, either Spanish or any other, we know that there are always difficulties when we are learning a new one. One of those discuss is […]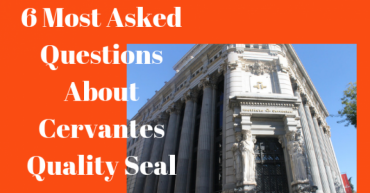 6 Most Asked Questions about Cervantes Quality Seal
Q# What's so special about the Cervantes Quality Seal? A# The Cervantes Institute, an international non-profit organization, is the most important authority on teaching the Spanish language. It's the equivalent of the British Council, or the Alliance Française, regarding the standardisation of language-teaching. Being the only school in Hong Kong with certification from the Cervantes Institute, we […]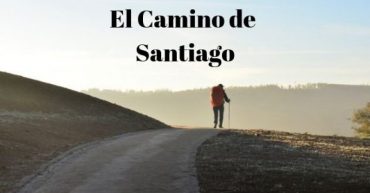 Santiago: a name full of history
Santiago: a name full of history June 11, 2019 Posted by: admin Category: General , No Comments Do you have any friend called James, Jacob or Jamie? Try asking him what's his name in Spanish. If he doesn't know the answer, he may want to read this blog and find out the history behind it. […]
Subscribe to our newsletter
Receive our news and Spanish learning material right into your inbox
Michael Wong
The course was very good, the teacher explained everything clearly and it was out of my expectation. I would definitely come back for next time holiday to focus on IGCSE syllabus.
I would personally recommend Spanish World without batting an eye. As a Spanish father here in Singapore the concern for the learning of proper Spanish of my sons is a big one. They can learn at home but that won't be enough and Spanish World is the perfect complement adding grammar, vocabulary… super complete. The staff is very friendly and helpful accommodating pretty much all requests I've had so far.
I have been learning Spanish at Spanish World for more than 5 years. The teachers here are very friendly, yet professional in their teaching of the language. They are also very approachable and will always try their best to answer any of our queries, no matter how hard they are! So far my classes in Las Lilas have also been very engaging and enriching – we do not learn Spanish merely from textbooks, but also through real-life simulations, debates, games, story-telling etc. Spanish definitely comes alive at Spanish World!
Spanish World happens to be one of the pioneers of Spanish Language teaching in Singapore. Their exclusive focus on Spanish (and not 10 other languages) reflects the quality of their curriculum design which does not focus overtly on learning from the book. The teachers are very forthcoming in terms of sharing resources and spending time to answer doubts. The administration is super helpful as well – very accommodating wherever reasonable and possible.
From the first day joining Spanish world until this one, it has been an exciting roller-coaster of events that has been an exotic ride. Ironic, how I don't really like roller-coasters literally. Anyhow, this whole entire process has been a major learning experience. It is only thanks to all of the marvelous teachers I have had educate me throughout the journey. The language can be fairly hard at times, but with enough devotion of time, brainpower and with some learning support from teachers I would be able to learn it and apply the certain aspect in my Spanish usage in the future. As of now, the language content and the things I learn have spiked incredibly in difficulty, however I believe that I can surpass these and be able to learn the Spanish accordingly and to further advance in my Spanish learning, and the experience of it.
CORPORATE STUDENTS