CORPORATE
Spanish opens a door to both European and American markets. Our Spanish for business and taylor-made courses for companies will bring you closer to the rest of the world.
SCHOOLS
More than 25 international and local schools including mother tongue programs. Experts in IB and IGCSE helping new generations get ready for the future.
CERTIFICATIONS
Only centre in Singapore providing DELE exams, the official Spanish language certificate by Cervantes acknowledged by companies and universities worldwide.
TRANSLATION & INTERPRETATION SERVICES
Have your documents translated and your meetings profesionally covered by our team of certified translators and interpreters.
CENTER ACHIEVEMENTS
Here you can review some statistics about our Education Center
RECENT POSTS
10 Reasons Why Blended Learning is Here to Stay
Blended learning is a worldwide trend.  In Asia, more and more educational institutions are opting for this option and, what was once a residual and almost anecdotal choice, has become the new necessity. But what is Blended Learning and why has it been increasing in prominence?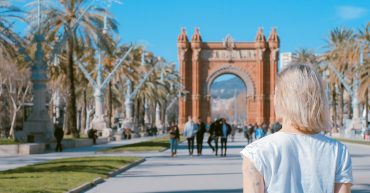 40 Essential Spanish Travel Phrases
40 Essential Spanish Travel Phrases Traveling the world can be such an amazing experience and it comes so easy these days! If we say Mexico, Spain, Colombia Costa Rica, Peru and you're learning Spanish maybe one of the reasons is because one of your dreams is to travel to one of these countries or even [...]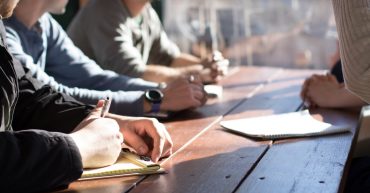 Spanish Lessons in the Tech Era
Spanish Lessons in the Tech Era 4 or 5 years ago, Pearson sold its stake in the Financial Times and the Economist (two of its flagships) to invest in education technology. I thought to myself back then that the revolution in the education sector was coming, after music, consumer goods, even human relationships, that had [...]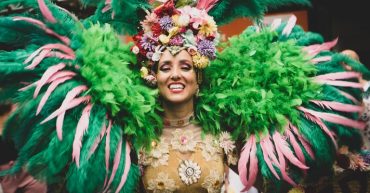 What is El Carnaval?
Foto por @ugurarpaci Carnaval is one of the most fun and important parties on the planet, but especially in Latin culture. It is a celebration that is lived in the street, where people dress up in colourful costumes and masks, in addition to non-stop singing and dancing! But from where and when did Carnaval originate? [...]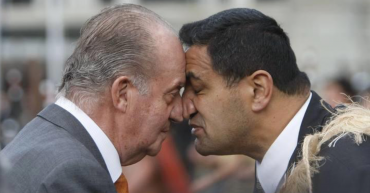 ¿Qué cultura llevamos al aula?
Saludo oficial. Visita de Estado a Nueva Zelanda, Junio 2009 Desde el auge del enfoque comunicativo en la enseñanza de lenguas extranjeras LE, el componente cultural ha cobrado gran importancia como parte de la competencia comunicativa. Así pues, los docentes de LE se han convertido en embajadores de estas dos realidades indisociables: lengua y cultura.  […]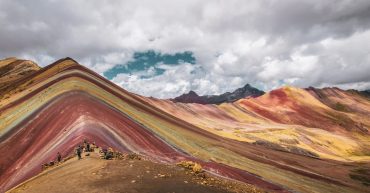 On the Origins of Spanish Color Names
Where do the names of the colors in Spanish come from?
The topic of the colors has generated a lot of papers among anthropological and linguistic researchers, specially about the connection between language and perception: do we perceive better the tonal differences between those tones that have a name in our language? In this article we will not put the focus on the linguistic determinism, but, simply, in the origin of some color names in Spanish.
Subscribe to our newsletter
Receive our news and Spanish learning material right into your inbox
Michael Wong
The course was very good, the teacher explained everything clearly and it was out of my expectation. I would definitely come back for next time holiday to focus on IGCSE syllabus.
I would personally recommend Spanish World without batting an eye. As a Spanish father here in Singapore the concern for the learning of proper Spanish of my sons is a big one. They can learn at home but that won't be enough and Spanish World is the perfect complement adding grammar, vocabulary… super complete. The staff is very friendly and helpful accommodating pretty much all requests I've had so far.
I have been learning Spanish at Spanish World for more than 5 years. The teachers here are very friendly, yet professional in their teaching of the language. They are also very approachable and will always try their best to answer any of our queries, no matter how hard they are! So far my classes in Las Lilas have also been very engaging and enriching – we do not learn Spanish merely from textbooks, but also through real-life simulations, debates, games, story-telling etc. Spanish definitely comes alive at Spanish World!
Spanish World happens to be one of the pioneers of Spanish Language teaching in Singapore. Their exclusive focus on Spanish (and not 10 other languages) reflects the quality of their curriculum design which does not focus overtly on learning from the book. The teachers are very forthcoming in terms of sharing resources and spending time to answer doubts. The administration is super helpful as well – very accommodating wherever reasonable and possible.
From the first day joining Spanish world until this one, it has been an exciting roller-coaster of events that has been an exotic ride. Ironic, how I don't really like roller-coasters literally. Anyhow, this whole entire process has been a major learning experience. It is only thanks to all of the marvelous teachers I have had educate me throughout the journey. The language can be fairly hard at times, but with enough devotion of time, brainpower and with some learning support from teachers I would be able to learn it and apply the certain aspect in my Spanish usage in the future. As of now, the language content and the things I learn have spiked incredibly in difficulty, however I believe that I can surpass these and be able to learn the Spanish accordingly and to further advance in my Spanish learning, and the experience of it.
CORPORATE STUDENTS