Meet our passionate, professional, and experienced educators: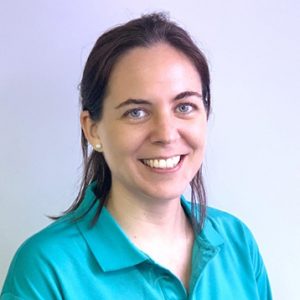 Carolina Rojo – Chief Learning Officer
Carolina holds a Master's in Applied Linguistics for teaching Spanish as a foreign language. She has been teaching in Asia for 10 years, in language schools, international schools, universities and corporates. She has ample experience creating academic programs, training teachers, and organizing the official DELE examinations.  Read More…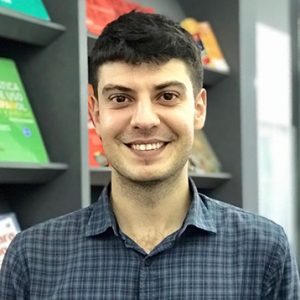 Mikel Manso – Managing Director
Mikel holds a Bachelor in Business Management and a Master's in Business Internationalization both from Universidad del País Vasco, Spain. He has worked in 6 different countries in Europe and South East Asia. He worked at the Spanish Embassy in Jakarta, Indonesia as a Trade Advisor and as the Managing Director of Instituto Cervantes.  Read More…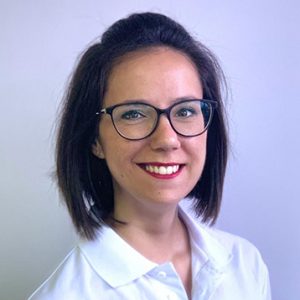 Estefanía Puyo – Academic Director & Teacher
Estefanía comes from Barcelona,where she studied her Degree in Spanish Language and Literature as well as her Master Degree in teaching Spanish as a Foreign Language, Spanish and Latin American Literature and Spanish Language. She is also an official examiner of DELE exams for every level. She has been a teacher for eleven years and, as a Spanish teacher, for more than five. She is a passionate professional who loves her job and to work in a multicultural context.  Read More…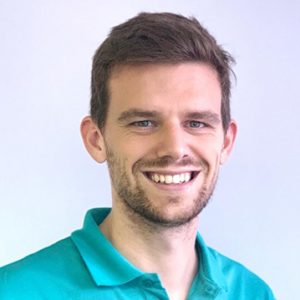 Àlex Muntané – IB & IGCSE specialist & Teacher
Àlex holds a Degree in Audio visual Communication, a Graduate Certificate in Online Advertisement and a Master's in Teaching Spanish as a Foreign Language, from different universities in Barcelona, Spain. He has been over 10 years teaching teenagers and kids and about 2 years teaching Spanish as a foreign language. His master's thesis is focused on how games influence the process of learning. Read More…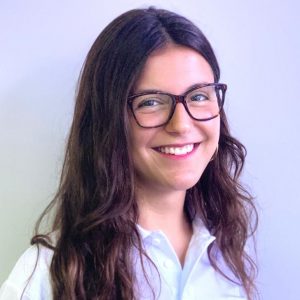 Cecilia Corredera – teacher
Cecilia holds a Bachelor of Primary Education from Universidad Complutense, Madrid, Spain and a Master's Degree in Spanish as a Foreign Language from Universidad Nebrija, Madrid, Spain.  During her studies in the university she did two student-exchanges, the first one in Coimbra, Portugal, and the second one in Stockholm, Sweden… Read More…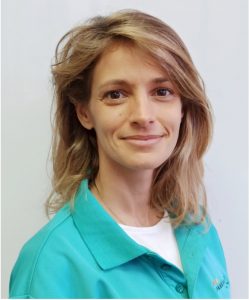 Beatriz Ramírez – Kids & Teens Coordinator & Teacher
Beatriz, our Kids and Teens Coordinator, holds a Bachelors Degree in Law by Universidad Complutense de Madrid and a Masters in Teaching (Secondary Years) by the University of La Rioja (Spain). She has worked as Spanish teacher in Hong Kong and has experience in tutoring teenagers who are studying at International Schools that follow the IB curriculum, IGCSE and A levels. Read More…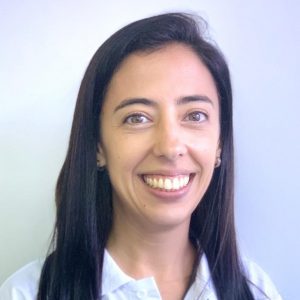 Gabriela Sandi – Teacher
Doctor and Spanish teacher 

Trained ELE teacher

Experience teaching adults and kids in different levels 
Gabriela is one of our part time teachers. She comes from Argentina where she studied her Medical and Master Degree. She also has done our Training course for teaching Spanish as a foreign language. She has been a teacher for some years, as a Spanish teacher and also at the university. She is passionate for learning and teaching adults, teenagers and kids.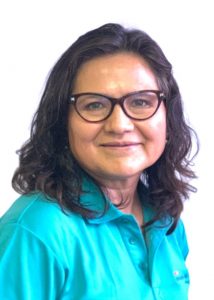 Helga Herrera – Teacher
Global teacher, ability to teach students from different backgrounds & nationalities

Ability to teach all ages 

Speaks Spanish, English & German
Helga is a knowledgeable and passionate Spanish teacher, but above all she is a good communicator and listener. She holds a Bachelor in Engineering from her home country Bolivia, a Master in International Management from the US, a Diploma in Photography from the UK, a Specialization in "Languages Learning & Teaching" from Spain and various ESL teacher trainings in Singapore. She will finish the Master in "Teaching Spanish as a Second Language" in May 2020. She has taught photography and Spanish for over 5 years.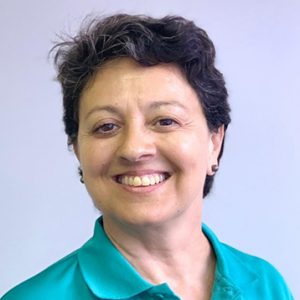 Mari Carmen Gómez – Teacher
Trained ELE teacher 

DELE examiner level A1 – A2

Experience teaching all ages
Carmen was born in León, North Spain. She holds Bachelor Degree in Business Administration in the University of Belgrano, Buenos Aires, Argentina.  Carmen worked as CEO in a winery for more than twelve years. After arriving in Singapore, she performed an ELE Teacher Training Course in teaching of Spanish as a Foreign Language and its methodology. She is also DELE Examiner for the levels A1 – A2 and DELE Escolar A1.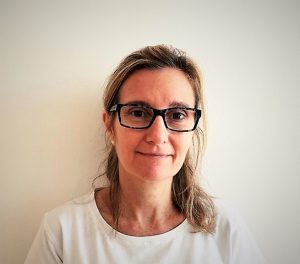 Marisa David – Teacher
Teacher and Doctor

Trained ELE teacher

6 years' experience teaching Spanish 
Marisa is a part time teacher at our school. She comes from Argentina where she studied her Medical and Master Degree. She also has done our Training course for teaching Spanish as a Foreign Language. She has been a Spanish teacher for the last 6 years teaching intermediate and advance level Spanish to high school students. Before that she taught at the School of Medicine for 10 years.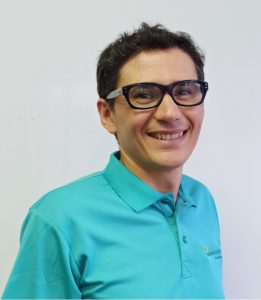 Mauricio Martínez – Teacher
Part-time teacher

Over 1700 teaching hours

Taught all kind of students: adults, teens (IB, IGCSE), kids
Mauricio is one of our Part-time teachers, he comes from Ecuador where he studied Geographical Science and Spanish as a Foreign Language; he also has a Masters in Local Development Management. Since 2015 he teaches Spanish regularly first in Quito – Ecuador, to students from many nationalities and ages, and then in London to children, teens and adults, and now with us in our school. He is very keen to teach Spanish but also to explain about the culture and life in South America.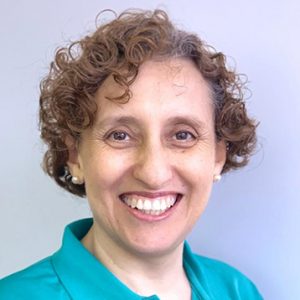 Norma Moncayo – Teacher
Spanish Teacher and Psychologist 

Over 1000 hours of Spanish taught

Experience teaching all ages and   levels
Norma is a passionate Spanish language teacher and holds a bachelor's degree in psychology. She also has experience with group therapies and human resource training. Norma enjoys interacting with people of all ages and has proven so while teaching at Spanish World Singapore, from adults to kids, different groups from which she has received incredibly positive reviews. She enjoys sharing her native tongue with the students as well as her own culture.
As such she is the coordinator for the Reading Club for Mexicans in Singapore for the last 7 years. Consequently, she trained as a Spanish language teacher and started giving private classes on her own for some years before coming on board to Spanish World Singapore.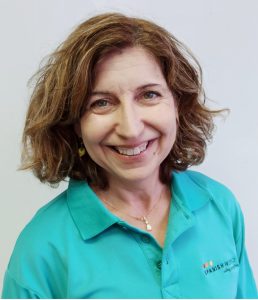 Silvia Martínez – Teacher
Experience teaching in over 3 languages

Specializing in IB and IGCSE

Experience teaching all ages
Silvia is a Spanish teacher. She is originally from Barcelona where she studied her Degree in History and Geography. She has worked for 5 years in a publishing company as translator and proofreader. After moving to France, she worked for 10 years as Spanish Teacher for adults and teens.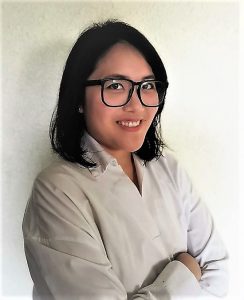 Natrah Raidanie – Admin Supervisor
Natrah is an Admin Supervisor for Spanish World Singapore who takes care of the administration work and front desk. She enjoys meeting people and building new friendship. She was born in Singapore but raised in Malaysia. Spanish World Singapore is the first company in Singapore that she's been with until today. She has experienced working as a Public Relation Officer and a Creative Marketing Executive. She also enjoys travelling and would love to explore more countries in the future.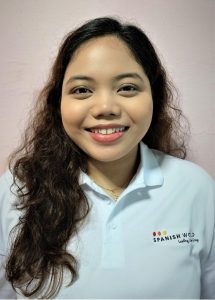 Nur Rusyadah – Customer Service cum Admin
Rusyadah is a Customer Service cum Administrative. She welcome students and parents in the school and attend to the their needs and enquiries. She is in charge of the privates lessons and arranging their lessons schedule accordingly. Born and raised in Singapore with her background in Operations Management. Having been here for a year, she enjoys meeting new people and helping them to kick start their Spanish language learning with Spanish World.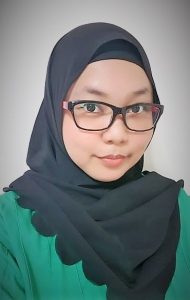 Siti Leia – Customer Service cum Admin
Siti was born and received education in Singapore, Siti has accumulated her years of experience from different industry, and her passion is in Education. She enjoys meeting new people and communicate with them, learning and gaining knowledge as much as possible. Spanish World offers a relatively new experience. While meeting with students of various age and ethnicity, she learns a fairly new set of skills to add on to her portfolio.