The Benefits of Learning Social Dance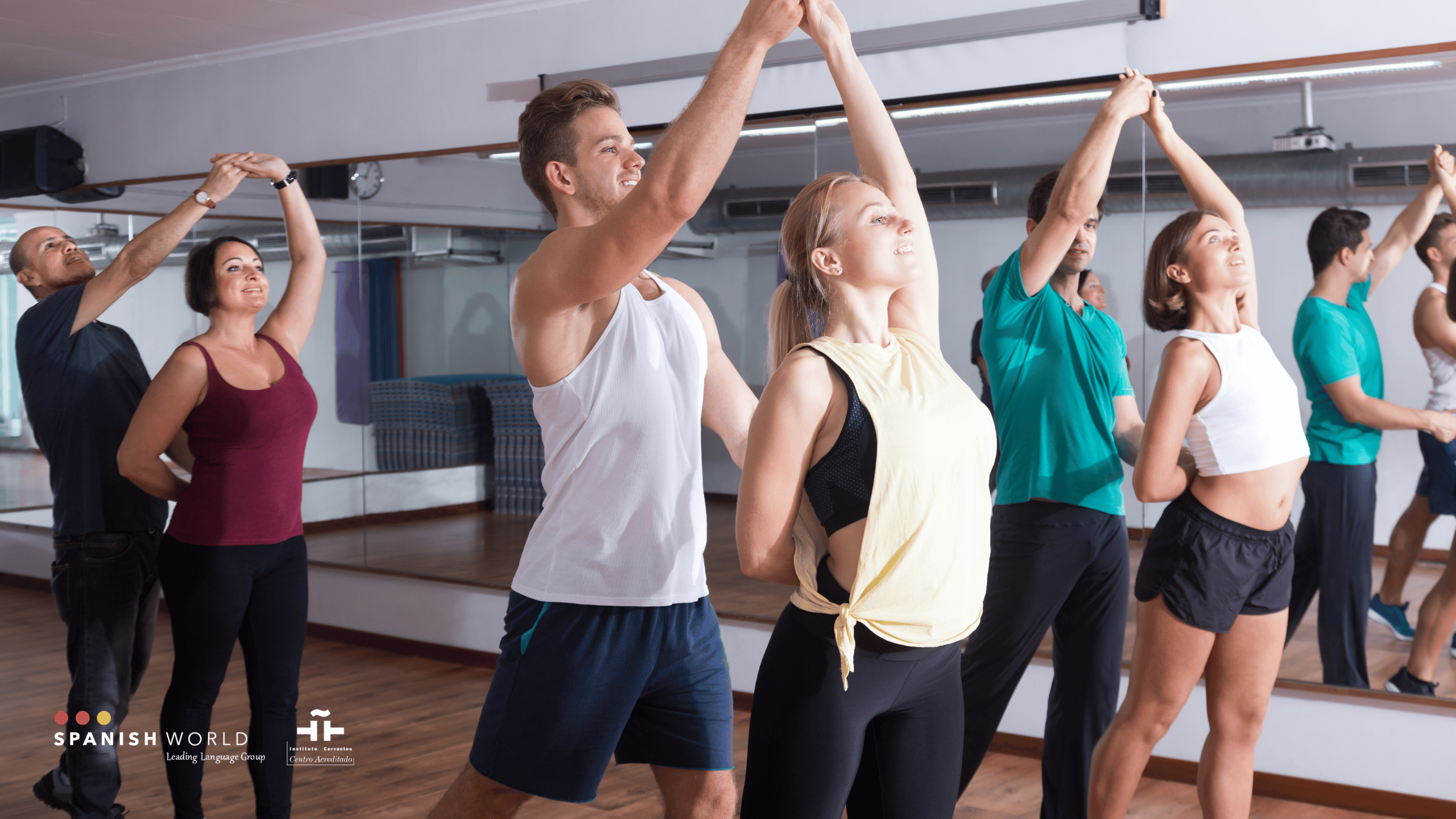 At Spanish World, we believe that learning a new language is not only about memorizing grammar
rules and vocabulary, but also about immersing yourself in the culture and lifestyle of the language
you are learning. That is why we are excited to share with you our newest collaboration with
Caliente Dance Studio to offer street Latin dance classes to enhance your Spanish language learning
experience. (Skip to bottom for 10% discount code on street Latin dance courses)
Latin dance is an essential part of the vibrant Hispanic culture. From Salsa to Bachata, Merengue to
Cha-Cha, Latin dance has a rich history and is deeply ingrained in the traditions of many Spanish-
speaking countries. By learning Latin dance, you will not only improve your language skills, but also
gain a deeper understanding and appreciation for the culture that surrounds the language.
So why should you join a Latin dance classes? Here are just a few benefits:
1. Dance with anyone, anywhere: Imagine on your next trip to Spain or Latin America, the
music is playing and people are dancing to Salsa and Bachata on the streets or in the bars.
Someone asks you to dance and by the end of the song, you have made a new friend! Social
dancing is a magical way of connecting people from different walks of life without actual use
of words.
2. Improve your Spanish speaking skills: By joining street Latin dance classes, you will have the
opportunity to dance to Latin music, and practice speaking Spanish with other students and
native speakers in a relaxed and fun environment. You will learn new vocabulary and
idiomatic expressions, as well as improve your listening skills by following the rhythms of the
music.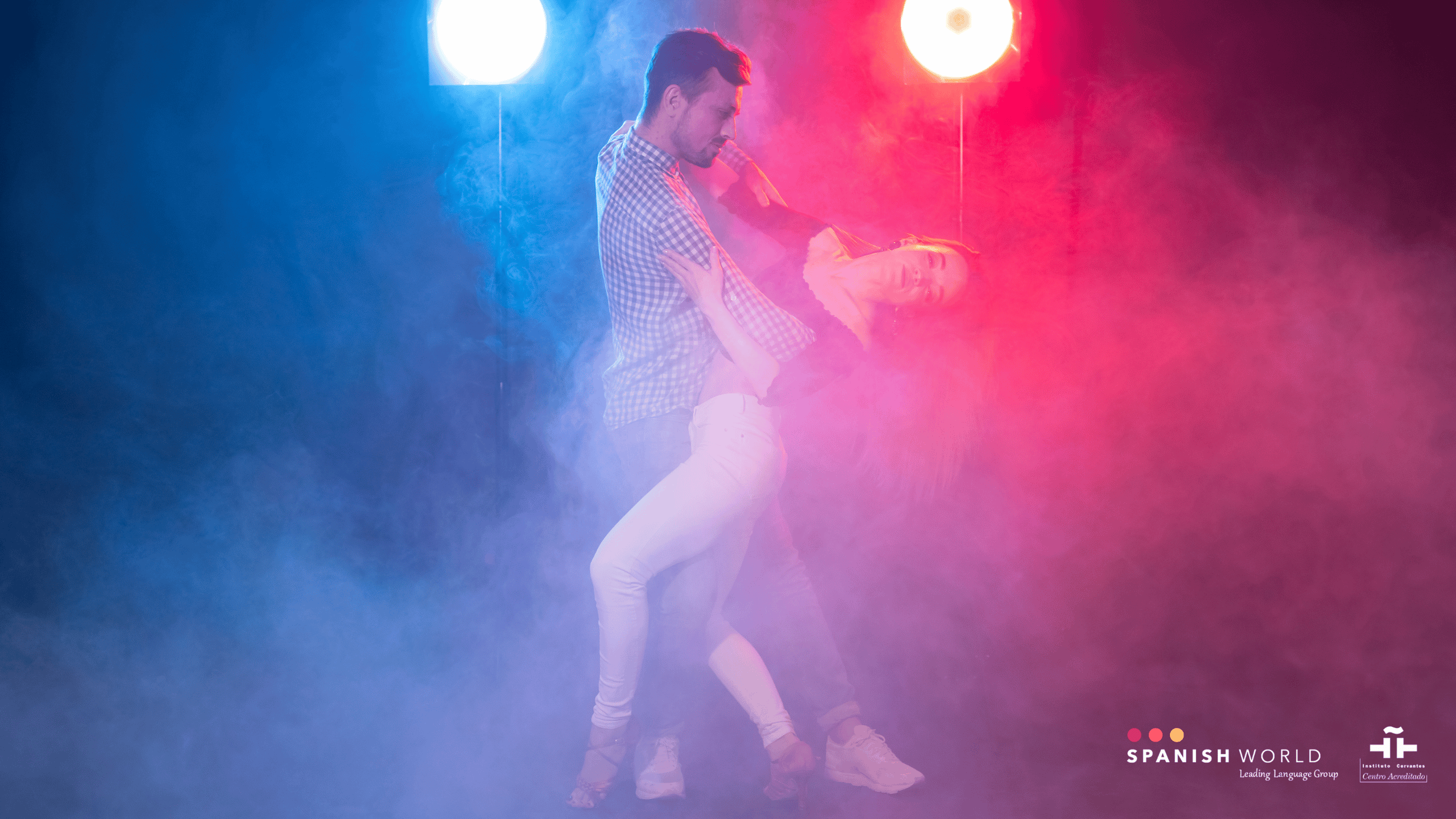 3. Boost your confidence: Learning a new dance can be challenging, but also incredibly
rewarding. As you master new steps and techniques, you will gain confidence in your
abilities and self-expression. This newfound confidence can translate to other areas of your
life, including speaking Spanish to a native speaker.
4. Connect with others: Street Latin dance classes are a great way to meet new people who
share your passion for Hispanic culture and language. By socializing with other students and
native speakers, you can practice your Spanish skills in a more natural and authentic way.
5. Experience Hispanic culture first-hand: Latin dance is deeply rooted in Hispanic culture and
history. By learning these dances, you will gain a better understanding and appreciation for
the traditions, customs, and values of Spanish-speaking countries.
About Caliente Dance Studio
At Caliente Dance Studio Singapore, we believe that learning should be fun and engaging. By joining
our street Latin dance classes, you can enhance your language learning experience in a unique and
exciting way.
We offer a wide range of dance forms: Salsa, Bachata, Kizomba and Brazilian Zouk. For those who
are interested in low impact solo dance fitness class, you can consider joining Solo Dance Courses.
If you are interested to learn how to dance with anyone to Latin music, join a Social Dance Course.
There is no need to bring a partner as we will be rotating partners in class.
Take advantage of a 10% discount on all class packages! Use Promocode: spanishworld
So what are you waiting for? Join us on the dance floor and let us dance our way to fluency! ¡Vamos
a bailar!
Email Enquiries: info@caliente-dance.com
Check out our vibrant dance community on Instagram/Facebook/Tiktok/YouTube:
@calientedancestudio