Multi Locations
We have partnered with Common Ground to offer our courses in more than 5 locations allover the Klang Valley
Corporate
Spanish opens a door to both European and American markets. Our Spanish for business and taylor-made courses for companies will bring you closer to the rest of the world.
Schools
More than 25 international and local schools including mother tongue programs. Experts in IB and IGCSE helping new generations get ready for the future.
Certifications
Only examination centre in Malaysia for SIELE, an exam promoted by the Instituto Cervantes, the Universidad Autónoma de México, the Universidad de Salamanca and the Universidad de Buenos Aires
Spanish World Group by the Numbers!
Here you can review some statistics about our Education Center
RECENT POSTS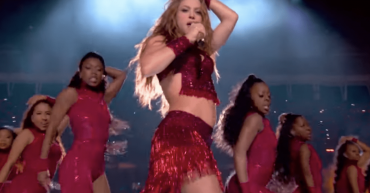 Latina Superstars at the Super Bowl
"The Most Latin Super Bowl of All Time" Last week we were treated to a spectacle at the Super Bowl, the championship game of the professional "gridiron" football league in the USA.  But the Súper Tazón encompasses more than just the 60 minutes the players spend brutalizing each other.  The much-anticipated, extremely expensive commercials make [...]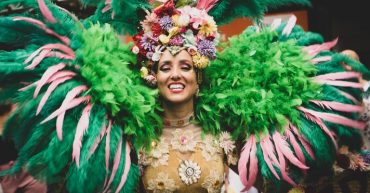 What is El Carnaval?
Foto por @ugurarpaci Carnaval is one of the most fun and important parties on the planet, but especially in Latin culture. It is a celebration that is lived in the street, where people dress up in colourful costumes and masks, in addition to non-stop singing and dancing! But from where and when did Carnaval originate? [...]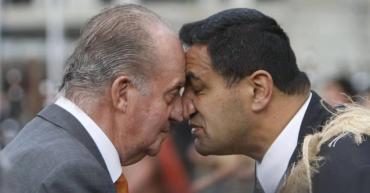 ¿Qué cultura llevamos al aula?
Saludo oficial. Visita de Estado a Nueva Zelanda, Junio 2009 Desde el auge del enfoque comunicativo en la enseñanza de lenguas extranjeras LE, el componente cultural ha cobrado gran importancia como parte de la competencia comunicativa. Así pues, los docentes de LE se han convertido en embajadores de estas dos realidades indisociables: lengua y cultura.  […]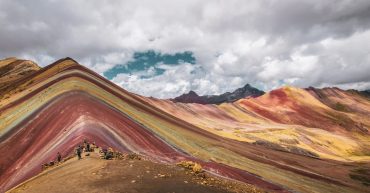 On the Origins of Spanish Color Names
Vinikunka aka Montaña de Siete Colores aka Rainbow Mountain, Peru (@funkmastacrump) Where do the names of the colors in Spanish come from? The topic of the colors has generated a lot of papers among anthropological and linguistic researchers, specially about the connection between language and perception: do we perceive better the tonal differences between those […]
Subscribe to our newsletter
Receive our news and Spanish learning material right into your inbox
Hazel and Austin Chow's parents
My son Austin (age 10) and daughter Hazel (age 6) has been studying in Spanish World for the past 2.5years. They immensely enjoyed the study every time they go to the lessons. What is amazing is they managed to learn and advance in Spanish while not having tons of homework. I truly believe it must be the well qualified teachers and education philosophy adopted by the school.
Wini Leung
Before 2016, I was a blank sheet knowing nothing about Spain and its culture. Thanks for the Spanish World, their passions are shown not only from their professionals but also their inner parts. They influence me a lot and they broaden my horizons! Learning is never on books only!

Polly Choi
Wow I've been studying here for 5 years already! Nice and energetic teachers, professional teaching, interactive classes… All motivating my learning of Spanish. I started with the travellers course before I took the regular courses. That's really fun to catch the phrases and have a taste of Spanish food while learning about the culture. I also took the private exam preparation classes for my DELE A2. It's a great help and I got more than a pass in all components, plus full marks in the speaking part. Now they have much more activities on Spanish learning and Spanish culture and I'm still learning there. That's really fantastic.

Alice Fogelberg
¡Hola! I took Spanish classes at Las Lilas for 3 modules (2-3 months) and it was amazing! The staff and teachers were wonderful. They were flexible in scheduling classes to fit my schedule, and the teachers were kind, patient, and encouraging! I got much more confidence speaking and writing Spanish with them. I definitely recommend Las Lilas for studying Spanish in KL!

Bee Horng
I have been at Spanish World Malaysia for more than 1 year. Love learning Spanish here, my profesora, Ms Sarah has been great in helping me to tackle the challenges of learning a new language. Spanish World's profesors & profesoras are all Spanish native speakers, In addition to learning a new language, I've also have the opportunities to learn new Hispanic cultural elements which only natives would be able to share with you. My aim is to at least able to converse with Spanish speakers after the 2nd year with my plan to travel to more South America & Central America countries.

Denilson Jong
From the first day joining Spanish world until this one, it has been an exciting roller-coaster of events that has been an exotic ride. Ironic, how I don't really like roller-coasters literally. Anyhow, this whole entire process has been a major learning experience. It is only thanks to all of the marvelous teachers I have had educate me throughout the journey. The language can be fairly hard at times, but with enough devotion of time, brainpower and with some learning support from teachers I would be able to learn it and apply the certain aspect in my Spanish usage in the future. As of now, the language content and the things I learn have spiked incredibly in difficulty, however I believe that I can surpass these and be able to learn the Spanish accordingly and to further advance in my Spanish learning, and the experience of it.

Michael Wong
The course was very good, the teacher explained everything clearly and it was out of my expectation. I would definitely come back for next time holiday to focus on IGCSE syllabus