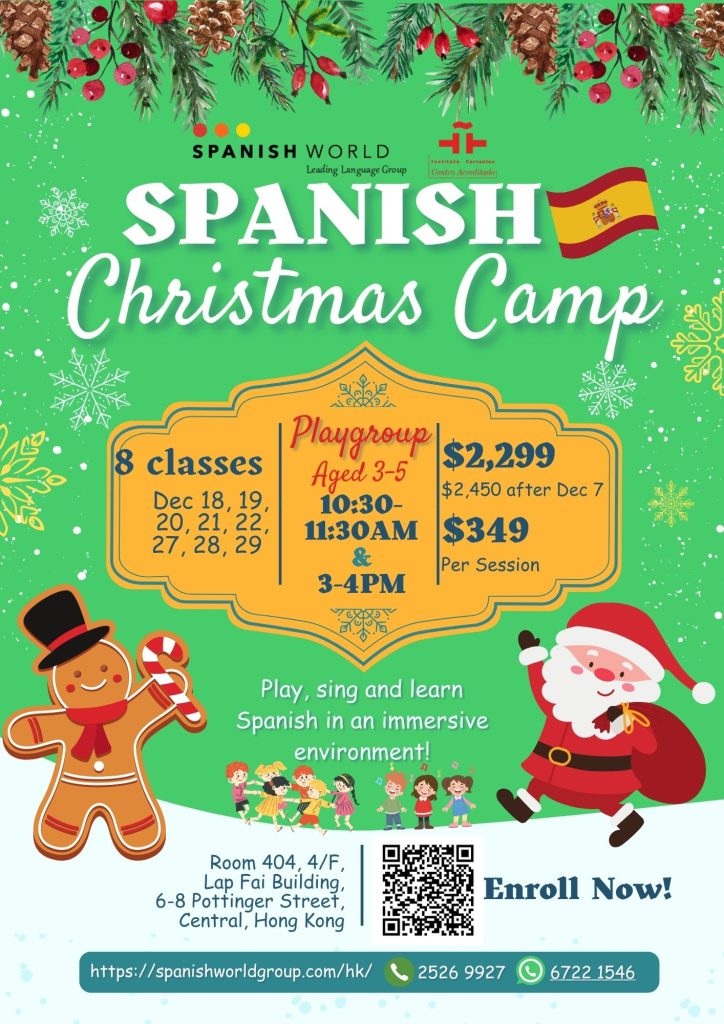 Read About Our Year-Round Spanish Playgroups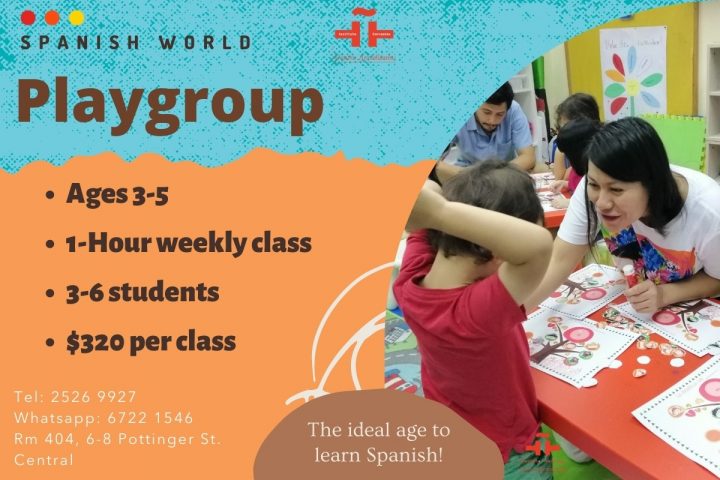 New Playgroups!
Baby Playgroup
Saturdays, 11:45am – 12:20nn
Playgroup
Playgroups : Sundays, 1:00 – 2:00pm | Saturdays, 10:20-11:20am | Saturdays, 11:45am-12:45pm
Program Overview
Children aged 3 to 5 years old are in for a treat when they join our Spanish Playgroup!  Our thoroughly engaging Spanish curriculum serves as an introduction to Spanish language and cultural topics.  It is the ideal foundation to progress to our Spanish For Kids (Ages 6-9) Program.
Tuition: $320 / 1-hour session (collected monthly)
Class Size: 4-6 students
Number of Lessons: Once per week (regularly throughout the year) of 60 minutes each
Duration of Program: 108 hours
Starting Spanish Young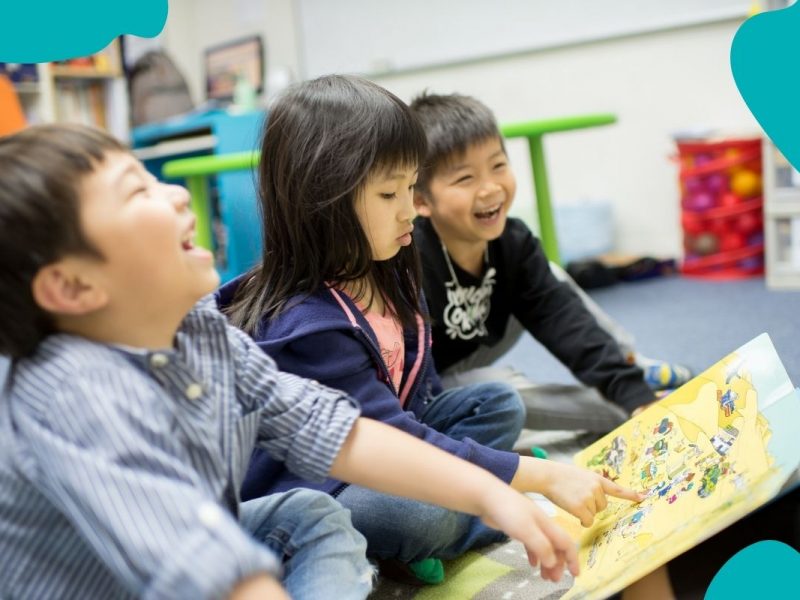 Our Spanish Playgroup program is made of 9 units with 12 sessions/classes per unit. There is no need to complete the whole program to advance to Spanish for Kids i.e. some kids might have started at age 3, others at age 4 or 5, that is perfectly fine. Of course, those who have completed a bigger portion of the playgroup program will have a stronger foundation, but all can be ready for their next step.
Once age allows, children move on to our Kids program. Their fun experience on the Playgroup has mainly been a springboard for future learning.
In our Spanish Playgroup program we follow the Spain and UK National Curriculum for Early Years, learning the different contents in an orderly manner starting from the immediate need of the child and progressing to its farthest environment. There are 9 units in this program, in total 108 hours.
No specific book or material is required. All Playgroup material and activities have been created for us and are tailor-made for this program.
Our Playgroup curriculum is intended for children aged 3 to 5 years old. Once they finish the playgroup program they can start the Spanish For Kids program where the students will learn more vocabulary, simple grammar and advance their communication and listening skills.
FAQs
Why Spanish?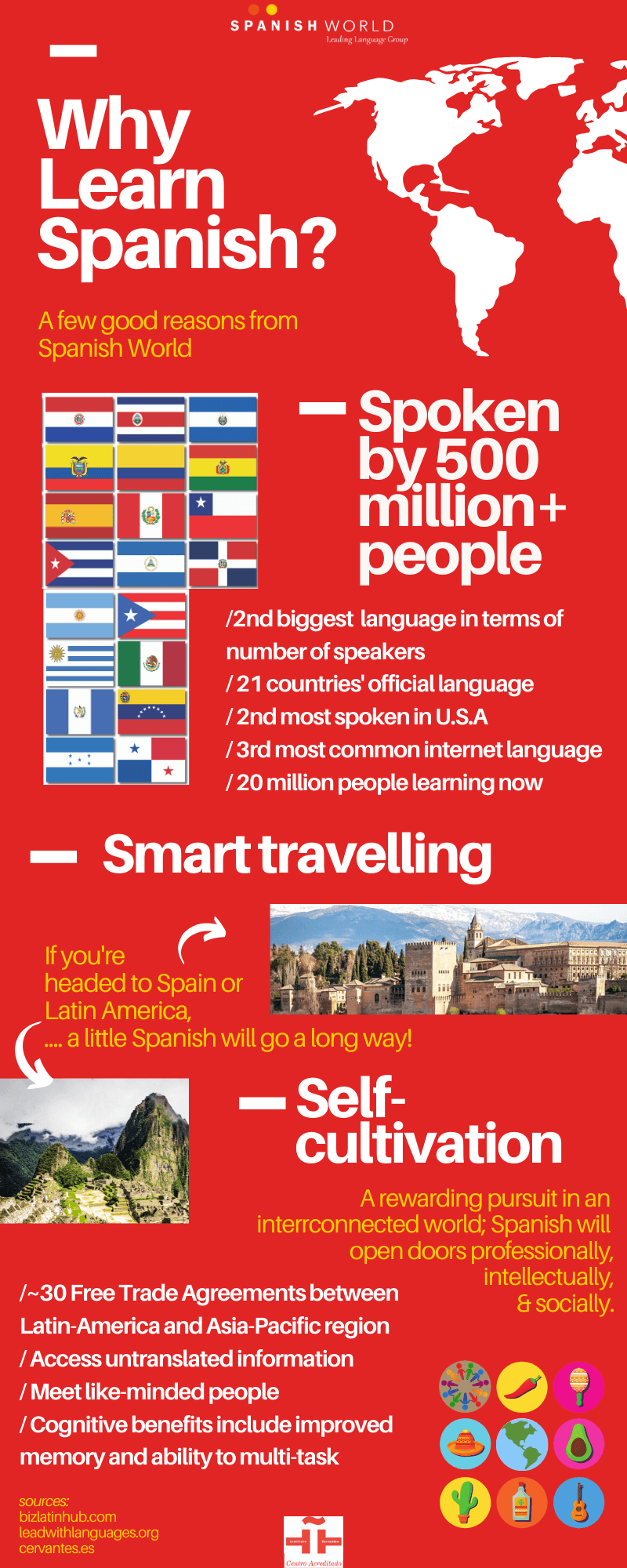 Why Spanish World?
Spanish World is the only school in Hong Kong with accreditation from the Cervantes Institute, as well as a certified school under the Education Bureau.  It's our mission to bring the rich and enticing world of Spanish to HK and that, through the language, our students connect with and be part of the Spanish speaking world.
Over 15 years we have been perfecting the way we do this, and our Comunica method is the product of our efforts do constantly bring our students a richer Spanish experience.
Will my child's teacher be a native speaker?
Yes, all of our teachers for Spanish for Playgroup are native speakers and trained professionals with experience teaching young Hong Kong students.
What are the payment terms?
Tuition for this program is collected on a monthly basis.
Payment Methods
1. Cheques should be made payable to Spanish World HK Ltd, and please send to "Room 404, 4/F, Lap Fai Building, 6 – 8 Pottinger Street, Central, HK" ;
2. Bank Transfer to:
Bank: HSBC
Account Name: Spanish World HK Ltd.
Account No.: 178-759163-838
Swift Code: HSBCHKHHHKH
HSBC Bank Code: 004
HSBC Branch Code: 178
* Please send the copy of your deposit slip for Spanish World HK reference, fax: 3105 2231; email: admin@spanishworldgroup.com
3. Cash Payment during office hours:
Monday – Friday: 9:30am – 6:30pm
Saturday: 9:00am – 6:00pm,
Sunday: 9:00am -6:00pm
Only FULL payment of the course fee is accepted. Payment is on a first-come-first-served basis.
Upon receiving the tuition fee, receipt will be issued either via email or printed and given in person to the student within 1 month. However, if the course is not confirmed, the receipt will not be issued to students. A confirmation email will be sent to confirm that such a payment is received.
Get more information about our Spanish Playgroup: