Spanish World Group by the Numbers!
Here you can review some statistics about Spanish World Group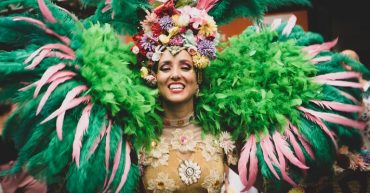 What is El Carnaval?
Foto por @ugurarpaci Carnaval is one of the most fun and important parties on the planet, but especially in Latin culture. It is a celebration that is lived in the street, where people dress up in colourful costumes and masks, in addition to non-stop singing and dancing! But from where and when did Carnaval originate? [...]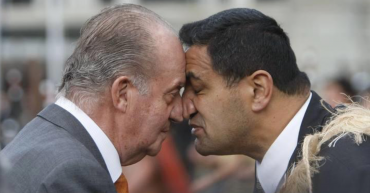 ¿Qué cultura llevamos al aula?
Saludo oficial. Visita de Estado a Nueva Zelanda, Junio 2009 Time to Read: 5 minutes Difficulty Level: B1.3 Desde el auge del enfoque comunicativo en la enseñanza de lenguas extranjeras LE, el componente cultural ha cobrado gran importancia como parte de la competencia comunicativa. Así pues, los docentes de LE se han convertido en embajadores […]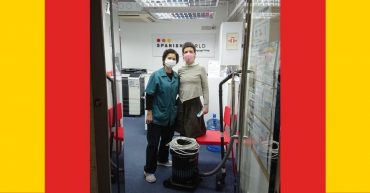 Spanish World in the Time of Coronavirus
Spanish World in the Time of Coronavirus In the past 10 months, Hong Kong has been through a number of unprecedented events.  Just as the protests were beginning to simmer down, a new threat presented itself: an unknown infection, with a risk of quickly spreading among humans, within one of the densest cities in the [...]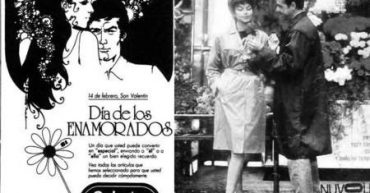 How did Valentine's Day come to Spain?
How did Valentine's Day come to Spain? This Anglo-Saxon custom did not set foot on Spanish soil until 1948, when José "Pepín" Fernández, founder of the Preciados Galleries, introduced the exchange of flowers, chocolates or gifts between lovers. Galerías Preciados is a well-known department store of Spanish origin; the company was founded in 1943 and [...]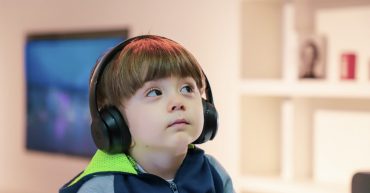 Spanish the Musical Way
Learning Spanish language is learning culture! Learn Spanish with music! Would you like to better understand Hispanic culture?  Do you enjoy listening to music?  Would you like to combine these two desires? If so, then you are in luck!  In this new blog post we'll give you some tips to  improve your Spanish comprehension.  Think [...]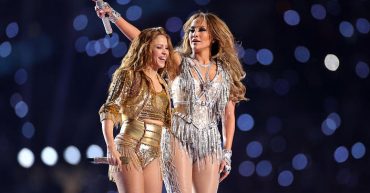 Learn Spanish at the Súper Tazón
"The Most Latin Super Bowl of All Time" Last week we were treated to a spectacle at the Super Bowl, the championship game of the professional "gridiron" football league in the USA.  But the Súper Tazón encompasses more than just the 60 minutes the players spend brutalizing each other.  The much-anticipated, extremely expensive commercials make […]

Michael Wong
Teens II 14-17
"The course was very good, the teacher explained everything clearly and it was out of my expectation. I would definitely come back for next time holiday to focus on IGCSE syllabus."

Polly Choi
Teens II 14-17
"Wow I've been studying here for 5 years already! Nice and energetic teachers, professional teaching, interactive classes… All motivating my learning of Spanish. I started with the travellers course before I took the regular courses. That's really fun to catch the phrases and have a taste of Spanish food while learning about the culture. I also took the private exam preparation classes for my DELE A2. It's a great help and I got more than a pass in all components, plus full marks in the speaking part. Now they have much more activities on Spanish learning and Spanish culture and I'm still learning there. That's really fantastic."

"Before 2016, I was a blank sheet knowing nothing about Spain and its culture. Thanks for the Spanish World, their passions are shown not only from their professionals but also their inner parts. They influence me a lot and they broaden my horizons! Learning is never on books only!"

Hazel and Austin Chow's parents
Kids I Age 6-7
"My son Austin (age 10) and daughter Hazel (age 6) has been studying in Spanish World for the past 2.5years. They immensely enjoyed the study every time they go to the lessons. What is amazing is they managed to learn and advance in Spanish while not having tons of homework. I truly believe it must be the well qualified teachers and education philosophy adopted by the school."

Denilson Jong
Teens II 14-17
"From the first day joining Spanish world until this one, it has been an exciting roller-coaster of events that has been an exotic ride. Ironic, how I don't really like roller-coasters literally. Anyhow, this whole entire process has been a major learning experience. It is only thanks to all of the marvelous teachers I have had educate me throughout the journey. The language can be fairly hard at times, but with enough devotion of time, brainpower and with some learning support from teachers I would be able to learn it and apply the certain aspect in my Spanish usage in the future. As of now, the language content and the things I learn have spiked incredibly in difficulty, however I believe that I can surpass these and be able to learn the Spanish accordingly and to further advance in my Spanish learning, and the experience of it."
We are proud to teach:

Do you have any questions about Spanish World? Please get in touch!