Spanish Events in Hong Kong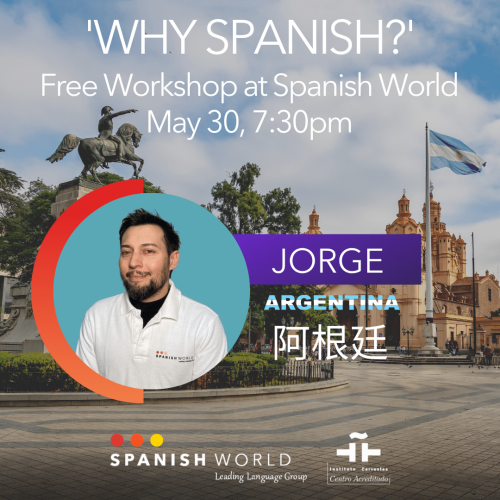 Our amazing Teacher Jorge will explain the WHY about learning Spanish – this expressive and user-friendly language we all love – on May 30, 7:30pm at Spanish World, Central.
Please sign up early because seats are limited!
Send us a MESSAGE to enroll!
Thanks for attending our past events!