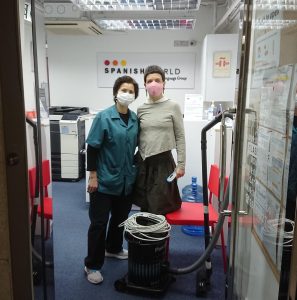 Spanish World in the Time of Coronavirus
In the past 10 months, Hong Kong has been through a number of unprecedented events.  Just as the protests were beginning to simmer down, a new threat presented itself: an unknown infection, with a risk of quickly spreading among humans, within one of the densest cities in the world.
Our newest teachers, coming from Spanish-speaking countries all over the world, were beginning to think that this was the normal Hong Kong experience.
While many locals are taking all the necessary precautions, based on their previous experience with the SARS back in 2003, our teachers find this sudden adaptation and prevention measures a new and fascinating experience.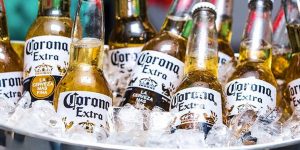 Coronavirus, is a new term but reminiscent of a popular Mexican beverage…  
At Spanish World Hong Kong…
The daily greeting "¿Cómo estás?" (How are you?) is now followed by a second question "¿Te has lavado las manos?" (Have you washed your hands?) or "¿Te has desinfectado las manos?" (Have you disinfected your hands?).
Even the cleaning lady, who has learned some Spanish after cleaning our premises for almost 15 years, would try to learn new vocabulary: "[How to say Coronavirus in Spanish]?" (asking in Chinese), while our teacher would simply laugh and reply "¿Cómo se dice 'todavía no tenemos eso en nuestro país' en chino?" (How to say 'we don't have this in our country yet' in Chinese).
The teachers are also learning that this city, though it is hit with new challenges everyday, doesn't stop reinventing itself.
Practical Matters
Just as the Education Bureau announced closure of all schools for about a month with a possible extension, we, as a registered school, would follow their guidelines and put the safety of all our students first.  In the process, most of our classes have now switched to virtual lessons, which has revealed the hidden gems of our teaching workforce.
The teachers are now happy to continue seeing their students and, with the use of our Spanish World App, the quality of our lessons has been taken to the next level.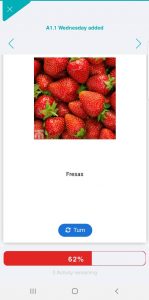 The academic team at Spanish World is very glad to see that, despite all these challenges, Hong Kong people's interest in learning about Spanish language, and the Hispanic culture, remains as strong as ever.
With more and more students switching to our school, our teachers are happy to see that their hard work is paying off (and of course happy that their salaries are not being affected, despite the situation).  Some of the reasons why they love living in Hong Kong, and working at Spanish World Hong Kong!
By Billy Chan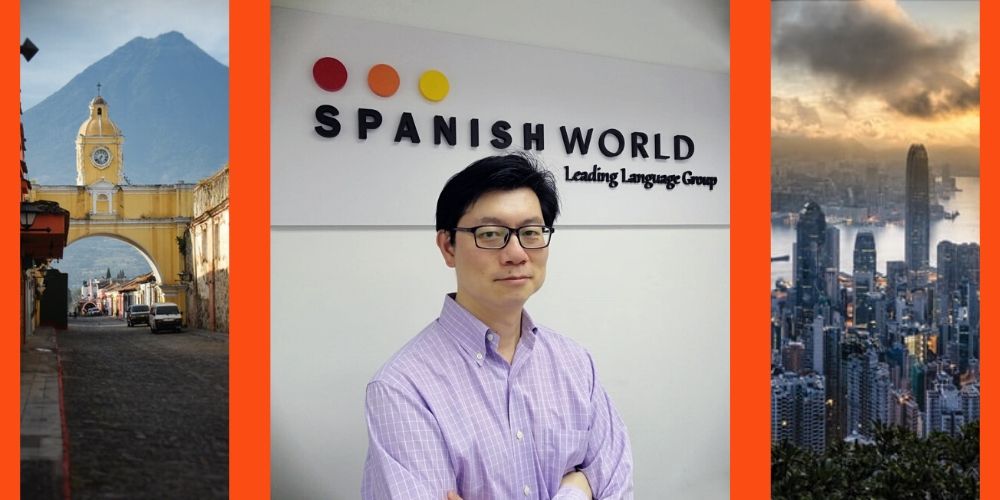 Spanish World Team: Billy Chan
It is my professional and personal mission to bring the cultures of the Spanish speaking countries closer to Hong Kong. This is why I'm excited to assume this leading role at the largest Spanish school in Hong Kong, and part of the largest Spanish education group in Asia.