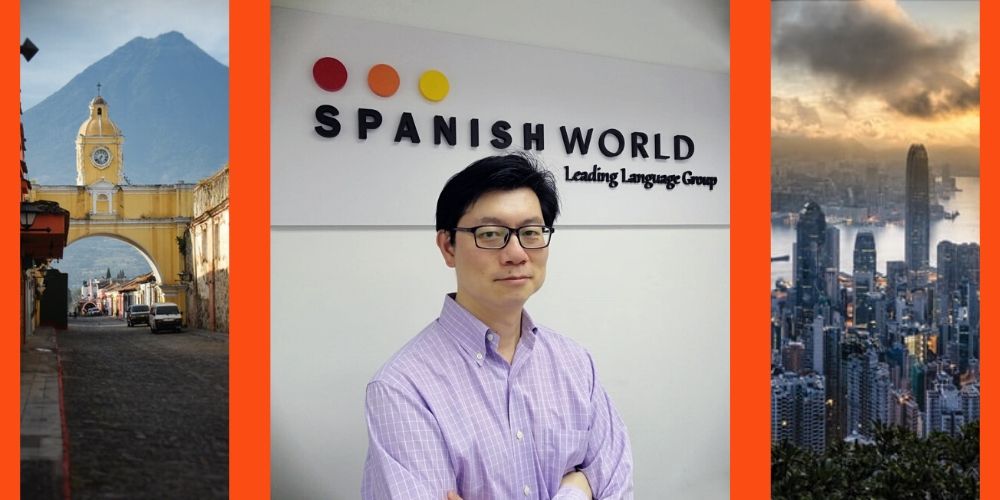 -Master's Degree in Teaching Spanish as a Foreign Language, Nebrija University, Madrid
-Bachelor in Applied Science, University of British Columbia, Vancouver
-Former Chief DELE Examiner
Billy Chan, our new Managing Director, is a Hong Konger who was raised in Guatemala, with over 20 years' experience in the field of Spanish language pedagogy. He has been teaching Spanish at the universities and local schools, and has prepared a large number of students for public examinations, thus he is extremely familiar with the profile and needs of the Spanish learners in Hong Kong.
"It is my professional and personal mission to bring the cultures of the Spanish speaking countries closer to Hong Kong.
This is why I'm excited to assume this leading role at the largest Spanish school in Hong Kong, and part of the largest Spanish education group in Asia. A particular point of pride is that Spanish World HK is the only school in the territory with accreditation from Spain's Cervantes Institute, which identifies us as the Spanish equivalent of the British Council or the Alliance Française.
At Spanish World HK, we have the resources and energy to enable learners of all ages to flourish in their understanding and appreciation of the Spanish language and Hispanic culture. We are equipped with a strong team of experienced, full-time teaching professionals, at a venue that is legally and officially registered with the Education Bureau. Our school is a safe, reliable, and trustworthy space in which everyone can learn and grow.
I invite you to enjoy this part of life and culture that is happening in Hong Kong! Whether through our social media, events, or regular classes, you can accomplish your language goals with help from Spanish World – your Spanish school in Hong Kong.
Hasta Luego,
Profe Billy