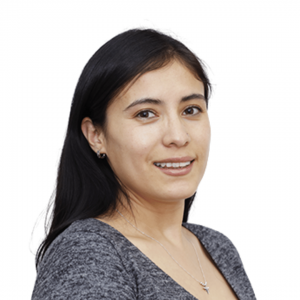 About Karla
-Certificate of Teaching Spanish as a Foreign Language, LAE Madrid
-Degree in Education, The Technological University of Mexico, Mexico City
Karla is an enthusiastic and firm believer of the positive impact that significant learning has in an environment full of motivation.  She pursued her Bachelor's degree in Pedagogy from Universidad Tecnológica de México UNITEC, México, after which she certified in Teaching Spanish as a Foreign Language (ELE) in Madrid.
Her passion for teaching, and for understanding all the different forms of learning, have allowed her to develop as a Spanish teacher year after year.  She enjoys the exchanges with her students about different ways of seeing and living life.
For Karla, learning a language represents the key to discovering a new world, so accompanying each student through their journey in the world of Spanish is a privilege.